Additional disk space is available at a rate of $4.00 per gigabyte per month.
Each gigabyte of disk storage purchased at $4.00 per gigabyte also increases your monthly HTTP, FTP and SMTP transfer limit by 20 gigabytes. IgLou will contact you if you approach your transfer limit; we do not automatically bill overage fees.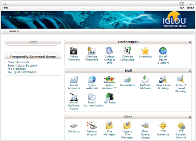 IgLou's web-hosting uses cPanel, the world's most popular web-hosting control panel. The control panel can be used to manage almost every aspect of your hosting account, including creating mailboxes, managing files and installing new software.
As a companion to cPanel, the WebHost Manager (WHM) control panel allows you to resell portions of your website storage space to your clients. You can create your own hosting packages, each with their own password, disk storage and transfer amounts. Ideal for website designers, consultants or organizations with multiple departments managing separate content.
With our private server hosting plans, your website is placed on it's own dedicated VPS server (Virtual Private Server). This includes a full license to both the cPanel control panel and the WebHost Manager (WHM) reseller control panel. Unlike shared web-hosting, which can restrict performance and how your server is configured, a private server lets you install all your web applications and content the way you want it inside your own virtual private server.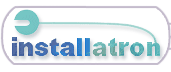 Installatron is an easy-to-use software installer that lets you effortlessly install popular software such as WordPress, Drupal, and Joomla onto your website. It also notifies you of upgrades and installs them automatically when you are ready. Included free with every IgLou hosted website!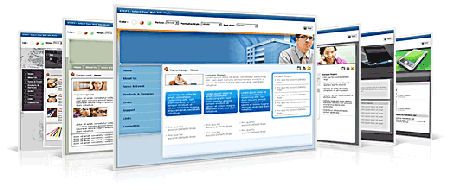 Our FREE Site Builder will allow you to easily create a professional looking website within minutes. Included with all of IgLou's hosting plans!
SSL Security provides you with the ability to use encrypted and secure checkout forms on your website. Customers will need an inexpensive secure certificate for each domain name used on a secure form (purchased separately).

IgLou will assign your website a static IP address and install your new certificate at no extra charge. Additional SSL certificates (and static IP addresses) are $1.00/month per static IP.
IgLou will provide free assistance to help transfer your existing website data from your old hosting provider, including configuration of your email accounts, moving all your website data files, and transfering your domain names.

IgLou can also assist with more complex site transfers that involve MySQL database transfers or Perl/PHP programming changes.*

* Hourly rates may apply depending on the complexity of the changes required.
IgLou mailboxes support both POP and IMAP protocols for remote retrieval of email using any popular mail software. IgLou also provides access to a web-based mail reader that can be used with any web browser at http://webmail.iglou.com. You can add, delete and even change mailbox quotas through IgLou's cPanel Control Panel.