Custom/Critical Hosting
Custom/Critical Hosting is the flagship of IgLou's web hosting services. Intended for mission critical or higher traffic websites, our technical team will recommend a solution for your unique needs. The end result is a platform that will give you the extra speed, security, and support required to keep your website running smoothly even during peak traffic times.
Any website is eligible, but some common use cases include: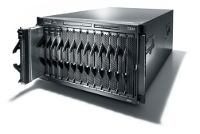 Websites that may experience high traffic during breaking news events
Websites that need frequent changes or content updates made in a timely fashion
E-commerce websites that require PCI credit card compliance
Websites that host a large number of files or require high levels of bandwidth
Websites with unusual database or CPU performance requirements
Online communities with high user engagement
Applications that require unique firewall security
Email hosting for large number of users or storage
Businesses with high seasonal demand, such as tax preparation or retail sites during the holiday season
How does it work?
After an initial assessment of your needs, we recommend a custom hosting environment tailored to your specific needs. In most cases, the hosting environment looks very similar to other hosting services you've used in the past. A full featured control panel, a fully managed server environment, and a standard open-source hosting environment. Additional features include:
Popular cPanel hosting control panel to manage DNS, email, software installations, and backups
Disk storage and CPU performance custom tailored to your websites traffic requirements
Custom firewall configuration for PCI or other regulatory requirements
Customization of operating system environment for your application's specific needs
Fully managed server, including both on-server and off-site backups of all content
Control over PHP, Python and other software versions
Configuration and management of caching and content delivery network (CDN) for performance
Disaster recovery planning and redundancy options
Access to our technical team for priority telephone technical support
Why Switch to IgLou Hosting?
Fully Managed:

You don't have to worry about managing hardware, software, the operating system or system resources.

Easy to Migrate:

We can assist in moving your data from your existing website hosting account.

Support:

Access to a dedicated support team that is available to help you with any issues or concerns.

Performance:

Access to the latest technologies and resources to ensure that your website runs smoothly and efficiently.

Costs:

Designed to be affordable and customizable, so you only pay for what you need.

Design:

Access to our creativity team to help with website design or development needs.

Experience:

Decades of experience hosting unique and challenging websites.

Reliability:

Reliable and secure hosting platform that keeps your website up and running 24/7.