Point-of-Sale Internet Access
Business point-of-sale and cash register systems depend on reliable Internet access to connect to payment processors and databases. Remote management of these systems also depends on reliable connectivity.
IgLou high-speed Internet eliminates the frustration of dealing with the telephone and cable companies.  With decades of experience selling Internet access throughout Kentucky, we have an entire staff of experts knowledgeable about complex configurations and implementations.  No longer will you sit on hold with low-level support for answers.  Billing issues are resolved within days, not months.  Our services are also powered by AT&T's Enterprise Broadband network for rock-solid reliability and repair priority.

Designed for point-of-sale installers and management companies
We take the headaches out of provisioning circuits for your clients.  Online ordering with direct telephone access to our provisioning team ensures your circuits get installed on-time and provisioned correctly the first time.  We can consolidate billing or bill your clients directly, whichever you prefer.
Options are important
Point of sale systems require certain technical features to be effective.  These features vary from one installation to another, but most will use one or more at any given time:
Static IP addressing
Bridging & IP pass-through
Network Address Translation (NAT) & associated pitfalls
VOIP, SIP pass-through and QoS
Firewall configuration & port-forwarding
Extended demarcation and Ethernet wiring
IgLou's technical staff is knowledgeable about how all of these features work, and they know how to implement them.  We've seen literally thousands of installations over the years and we know how to make all the pieces fit together for you and your team.
Superior support
Time spent troubleshooting with an Internet provider is frustrating and expensive.  Suffering through scripted technical support is infuriating.  IgLou's high-speed Internet call center is local in Louisville, KY with direct access to experienced I.T. technicians who never force a script on you for troubleshooting.  If you need a dispatch, we're on it.  We're familiar with the technology and we're here to save you when you need help.
Reliability
IgLou's high-speed Internet is powered by AT&T Enterprise Broadband network backbone, ensuring low latency, high reliability, and prioritized repairs.  Our service is professionally installed at no charge with no modem rentals, and free modem/router equipment.  IgLou handles provisioning of extra features such as static IP addressing, and we manage equipment replacements in the event of failures.
Redundancy
No single-vendor solution is ever 100% reliable, and the same is true with the circuits that connect your systems to the outside world.  Even dedicated circuits can fail due to fiber-cuts, weather events and more.
Cellular backup solutions look great on paper, but their advantages wear thin in extended outages for larger transaction volumes.  Other headaches include customized hardware, cellular contracts, metered connections, and the potential for overage charges.
Adding a second Internet circuit from IgLou adds significant redundancy and can act either as your primary or secondary fail-over service.  Because it's powered by AT&T's Enterprise backbone, you can depend on rock-solid reliability.  In the event of an outage, systems remain online and your clients will never notice.
Billing Simplicity
Manage multiple clients or locations on a single invoice with clear separations between billing groups.  Billing issues or disputes are handled rapidly and in-house, usually within 1 business day.  Stop waiting months to get resolution on billing matters.  You'll never want to go back to traditional telecom billing ever again.

Having trouble? You can also call us at 800-436-4456 between 9am and 5:30pm Mon-Fri,
contact us online
, or email
sales@iglou.com
.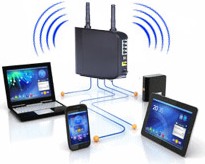 Free Modem and Wifi
Your new Internet service is professionally installed at no charge, and includes a modem with a built-in wireless router. Connect your tablets, phones and laptops to the Internet wirelessly, all at no extra charge. Best of all, no modem rental fees!
No Data Caps
No data limits, ensuring uninterrupted access to your favorite online videos, games and streaming TV services - without the surprise price jumps.
Great Prices, Great Discounts
Low prices with no tricks or gimmicks. We even offer a
Good Payer Discount
to all new customers.
10-Day Money Back Guarantee
We want you to be confident in your choice of using a local Internet provider. Our Internet service offers a
Money Back Guarantee
for extra peace of mind. If you are dissatisfied for any reason, you can cancel for a full refund within the first 10 days of installation.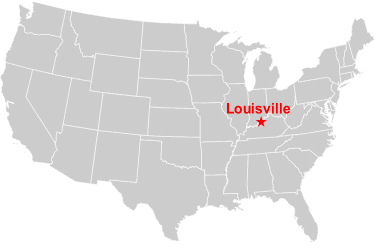 Local & Experienced Support
IgLou's staff is located in Louisville, Kentucky and is always ready to provide personalized assistance. IgLou has been offering Internet access since 1995, providing reliable and affordable service for over 20 years.
Check my address!