Online Backups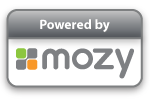 IgLou's Online Backup service, powered by storage leader EMC and MozyPro, helps keep your data safe. Installation only takes a few minutes, and your data is then safely backed up into the cloud up to 8 times a day. Restore files easily from your desktop, or even remotely over the web.

Simple
Easy installation
One program to install in just minutes. IgLou can remotely assist in the installation and initial setup.
Automatic or Scheduled Backups
Automatic backups run while your computer is idle or scheduled backups can run daily, weekly, or monthly.
Windows & Mac
Supports Windows Vista, 7, 8, 10, Server 2008/2012 and Mac OS X 10.6-10.11
I'm ready to start protecting my data!
IgLou Advantage
Affordable
Simple and affordable pricing plans for both home and small business customers. Discounts also available when bundled with other IgLou services.
Weekly Monitoring
IgLou monitors your backups and notifies you if your backups stop running. IgLou technical support is always ready to help.
Restoration Assistance
You aren't alone in the event of data loss. Let IgLou assist with file restorations.
Efficient

Incremental Backups
After the initial backup, only new or changed portions of files are backed up, saving bandwidth and time.
Military Grade Encryption
Your data is locally encrypted with 256-bit AES encryption prior to being transmitted over a secure SSL connection.
File Access & Restorations
Restore files up to 30 days old in the client, by right-clicking (Windows), online through a web-portal, or shipped on DVDs. Also access your data from any iOS or Android mobile device.
Powerful

Server Features
SQL, Exchange and network drive supported natively in the server backup software client.
Open and locked file support
Backs up all open and locked files, including Outlook PST files.
Local backup included
In addition to online backups, Windows users can also back up locally to a USB or external drive for extra redundancy and faster restores.
Desktop PC Backups
$6.50/month
5 gigabytes, $1/GB additional
Free assisted installation included
Automated, hassle free backups
Browse and search files, restore anywhere
Military grade encryption
Open and locked file support
Weekly monitoring by IgLou
Unused storage pooled with your other desktop PCs
Server Backups
$25/month
20 gigabytes, $1/GB additional
Free assisted installation included
Automated, hassle free backups
Browse and search files, restore anywhere
Military grade encryption
Open and locked file support
Weekly monitoring by IgLou
SQL, Exchange & network drive support