Network Management Policy
IgLou started as an Internet Service Provider during the early days of the Internet and is committed as a strong supporter of Net Neutrality.  We believe consumers should have a wide choice of Internet providers with clear transparency of their network management practices.  We encourage fair and equal treatment of traffic regardless of it's source or destination, and will never share your data or usage information to any third party.
Third-Party Networks
Certain Internet products we offer may utilize a third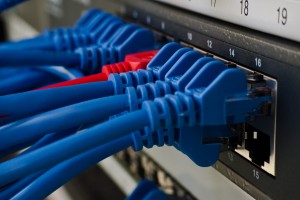 party's last-mile or backbone network.   For traffic carried over those networks, the applicable network management policy will be posted on that company's own website as part of their network management policies.  The most commonly-used third party networks we use include:
AT&T – Broadband Network Practices
Network Management Practices
Blocking – IgLou does not block access to lawful content, applications or services over its networks unless a threat of harm to IgLou or its customers requires such an action.
Throttling & Prioritization – IgLou does not throttle speeds, prioritize traffic, or engage in congestion management over its networks.  However, in the event of a security vulnerability, denial-of-service attack, or other unusual circumstance, IgLou may use these tools on a temporary basis until the original threat has been rectified.
Application-Specific Behavior – IgLou does not block or limit applications other than TCP port 25 for anti-spam purposes.  Requests to remove this block may be sent to IgLou customer support.
Device Attachment Rules – IgLou does not restrict the types of devices that can connect to it's networks.  Broadband Internet Access customers may be required to use specific models of modem equipment for correct network operation, and equipment fees may apply for certain service plans.
Security – IgLou uses various methods to detect potential security threats and denial of service attacks.  In the event of a security risk or attack that threatens IgLou's networks, customers, or the Internet at large, we may block or suspend traffic from the sources until the issue is resolved.
Performance Characteristics & Commercial Terms
Service Description – IgLou offers Internet access via ADSL, VDSL, T1, Ethernet, and Fiber.  Actual speeds vary by the product selected and are disclosed on our website. All services are suitable for real-time applications with average idle-usage latency between 1 and 70 milliseconds.
Non-Broadband Internet Access Services – No services that affect last-mile capacity or performance are currently offered.
Service Pricing – Pricing for IgLou's services, including monthly charges, install fees, and early cancellation fees, are described on our website at www.iglou.com.  Customer pricing may vary depending on promotions available at the original time of order, please contact IgLou customer support for a breakdown of your specific promotional rate.
Privacy Policy – IgLou does not store any information about customer's network traffic or browsing history, nor do we perform any deep-packet inspection of network data.  No customer data or traffic information is provided to third parties or used for any advertising purposes.
Redress Options – IgLou customer service will be happy to assist with any questions or concerns by calling 502-966-3848 or by contacting us online.