Introducing IgLou high-speed Internet access
3rd Generation Technology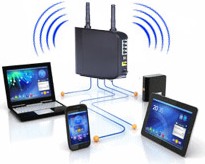 IgLou's 3rd generation Internet access uses new VDSL technology on AT&T's Enterprise network to bring faster, more reliable speeds to your home or office.  Faster speeds mean less interruptions when watching streaming videos or movies online.
Free Modem with Wireless
Take advantage of our new-customer promotion and your order will include a free modem with built-in wireless access. Connect your tablets, phones and laptops to the Internet, all at no extra charge. Best of all, no modem rental fees!
10-Day Money Back Guarantee
We want you to be confident in your choice of using a local Internet provider.   Our Internet service offers a Money Back Guarantee for extra peace of mind.  If you are dissatisfied for any reason, you can cancel for a full refund within the first 10 days of installation.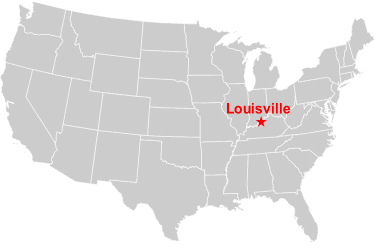 Local & Experienced Support
IgLou's staff is located in Louisville and is always ready to provide personalized assistance. IgLou has been offering Internet access since 1995, providing reliable and affordable service for over 20 years.
Free Roku Streaming TV, Movie & Media Player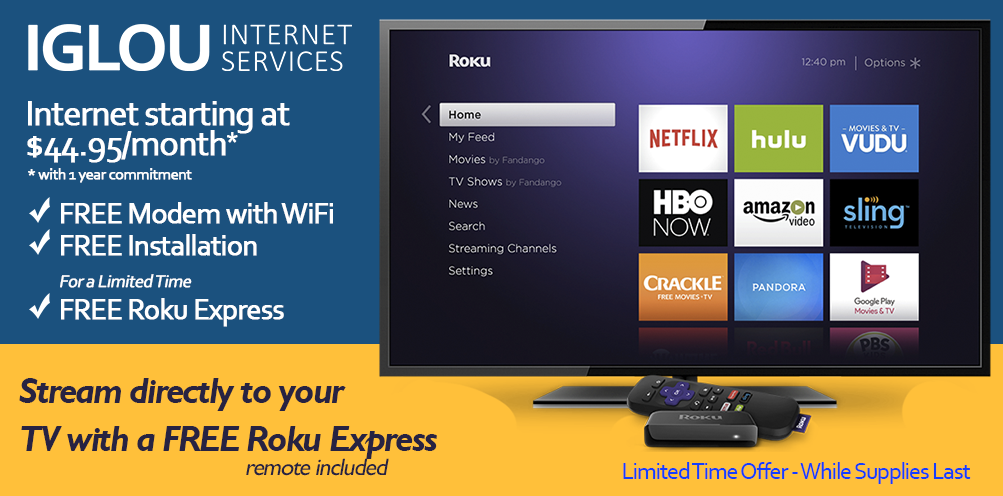 For a limited time, IgLou is offering a free Roku© streaming TV player to new home Internet orders placed on or after November 1st, 2016. Plug this small device into any TV and watch popular streaming video services including Netflix, HBO, Amazon Prime, Hulu and others (separate subscriptions may be required for some streaming channels). Also makes a great gift for friends or family. Supplies are limited, so order soon to take advantage of this offer. What is a Roku?

Having trouble? You can also call us at 502-966-3848 between 9am and 5:30pm Mon-Fri, contact us online, or email sales@iglou.com.